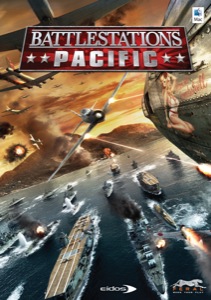 Products
Battlestations: Pacific (box): £13.99

System requirements:
Battlestations Pacific does not support the following graphics cards: ATI X1xxx series, NVIDIA 7xxx series and Intel GMA series.
If you encounter problems playing the game, please visit support.feralinteractive.com and contact our support team. This allows us to deal with your issue quickly, and helps us to improve our games.
File size: 9.0 GB (approx)
Downloads

Battlestations Pacific demo (BitTorrent file)

Link for the demo version of Battlestations: Pacific.
Click here to start downloading.


Transmission BitTorrent

We recommend the Transmission BitTorrent client for Mac users, as it's a small download, and easy to set up and use.
Click here to start downloading.