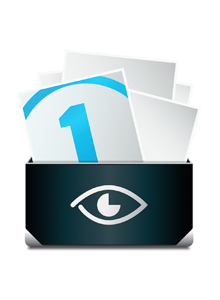 Products
System requirements:
Windows 7/ Windows 8 / Windows 10
Mac OS X 10.11
Mac OS X 10.12
Mac OS X 10.13
2048MB RAM
Microsoft Windows:
Intel Pentium 4 or newer
2 GB RAM
10 GB free hard disk space
Media Pro SE and newer can be used for Windows 7® SP1 (64bit), Windows 8® (64bit), Windows 10® (64bit)
Media Pro 1.5 can be used for Windows 7 (64bit) or Windows 8 (64bit)
Media Pro 1.4.2 can be used with Windows XP SP3 (32 or 64bit), Windows Vista SP2 (32 or 64bit), Windows 7 SP1 (32bit)
Microsoft .NET Framework version 4.0 (will automatically be installed)
Apple Macintosh:
Mac with Intel processor
2 GB RAM
10 GB free hard disk space
Media Pro SE and newer requires macOS X 10.11, 10.12 or 10.13
Media Pro 1.5 requires Mac OS X OS X 10.9.5 or 10.10.5, 10.11
Media Pro 1.4.2 can be used for Mac OS X 10.5, 10.6, 10.7 and 10.8
An internet connection is required to activate Media Pro


I agree with the
privacy policy
.
Media Pro SE
Professional digital asset management for Mac and Windows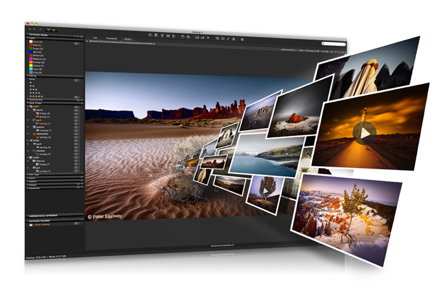 Media Pro is professional photo management software that makes it easy to manage your photo and video assets. Built to be fast and intuitive, it is a powerful photography assistant that will supercharge the way you find, organize, and share your images and videos wherever your files are stored. Work with images and videos from more than 100 different cameras.

Professional Photo Manager
Find and select your images quickly. Magnify images and evaluate your images with correct colors, in high quality and including adjustments using Capture One's professional image rendering engine. Drag and drop to import and add keywords and ratings for images and videos from more than 100 different camera models. Manage your library across multiple drives. Even when your originals are offline, you can browse, search, and annotate your images.

Work at Warp Speed
Process and organize thousands of images fast with Media Pro's intuitive digital photo management tools, which are tailor-made for the professional photographer's workflow. Rename on import, convert, or tag hundreds of files at a time with sophisticated batch processing, or use powerful search features to instantly find and retrieve your images. Edit your images in Capture One with its state- of-the-art editing tools and keep track of your changes with version control, while folder watching keeps your catalogs up to date.

Showcase Your Work
When it's time to deliver, Media Pro can export your photos in exactly the format and size your clients need. It offers dozens of professionally designed presentation templates. Impress your audience with slide shows, videos, and web galleries.
Media Pro Reader


Phase One Media Pro Reader enables users to distribute and share catalogs with any chosen recipient at no cost and with no restrictions. Media Pro Reader is compatible with both the Macintosh and Windows operating systems and is free to download and distribute.
The Media Pro reader opens catalogs created in Media Pro, Microsoft Expression Media or iView Media Pro. The Reader has the same file format support as Media Pro and includes the Slide Show feature, but does not allow the viewer to make any changes to your catalog or to create new catalogs.
You can choose not to include your original media with a catalog that you distribute. This lets you protect your digital assets from being copied while letting others view the List and Thumbnail views. Including original media will let a Media Pro Reader user access the media that is contained in a catalog. If your catalog contains full--screen previews, Media Pro Reader can view them in Media view, Slide Shows and the Light Table.



A short history of Media Pro

iView MediaPro (MediaPro), the award-winning cross-platform digital asset management software was developed by iView Multimedia (iView), a software development and publishing company based in London, UK.

iView was acquired by Microsoft in 2006. The iView team and product line have been fully integrated into Microsoft and the next generation of iView MediaPro was called Microsoft Expression Media.

In May 2010 PhaseOne and Microsoft announced that Phase One acquired the Microsoft Expression Media product. Since May 2011 the product is called Media Pro.
Features:
Visual catalogs
Drag and drop importing
Support for image and videos from 100+ cameras
Evaluate and compare high quality raw images
Fast import
Screen-size previews
Hierarchical Keywords
RAW formats
Available for Windows and Macintosh
Industry-standard metadata
ICC color profile
Drag and drop tagging
Batch conversion and scripting
Color Management
Multi-Monitor Light Table
Professional presentation templates
Export and repurpose assets
Generate Slide shows or Web galleries
and many more...