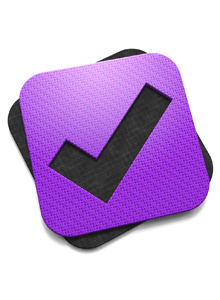 Products
OmniFocus 3 (Download): £37.99
OmniFocus 3 Pro (download): £75.99

System requirements:
I agree with the
privacy policy
.
OmniFocus 3 Pro
When you're ready to get serious about personal productivity


OmniFocus 3 is designed to quickly capture your thoughts and allow you to store, manage, and process them into actionable to-do items. Perfect for the Getting Things Done® system, but flexible enough for any task management style, OmniFocus helps you work smarter by giving you powerful tools for staying on top of all the things you need to do.


Key Features
Capture
Quickly and easily record all your miscellaneous to-dos and store items in your inbox until you're ready to process and organize them. Capture it all on the fly with the quick entry panel, accessible via keyboard shortcut from virtually any application.
Organize
Use the powerful contexts feature in OmniFocus 3 to categorize actions by work mode. When you're ready to sit down and make some calls, just click on the Phone context in your OmniFocus document in order to see all the phone-related tasks you have.
Sync
You can't accomplish your goals if you don't have them with you. OmniFocus3 synchronizes your actions with a server so that all of your Macs, your iPhone, and your iPad are up-to-date. Sync with the Omni-Group's free Sync Server or any standard WebDAV server, over your local network, or even with something as simple as a USB drive.