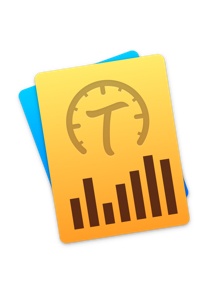 Products
Timing Product. (download): £22.99
Timing Prof. (download): £39.99
Timing Expert (download): £62.99

System requirements:
Mac OS X 10.11
Mac OS X 10.12
macOS 10.13

I agree with the
privacy policy
.
Timing Product.
Automatic Time Tracking
Time Tracking Sucks.
Deal With It.
Or Use Timing.

Stop guessing how you spend your time,
and focus on doing your best work instead.

Timing observes how you use your Mac and categorizes your activities.
You see how you spent your time and how productive you were,
with a great timeline that shows when you did what.
It even automatically recognizes blocks of time that belong together!

Need to enter time manually? Timing supports that, too --
with the added benefit of tracking when you are most productive.

And if you need to bill clients, Timing lets you generate great reports.
Features:
Automatic Time Tracking, including window title and path
Productivity Score
Visual Timeline of your Day
Custom Project Rules
Blacklist to protect your Privacy
Data export
Free Updates for 12 Months