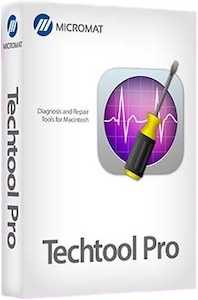 Products
TechTool 15 (download): £129.99

System requirements:
Apple Silicon and Intel-based Macs
OS X 10.11 through macOS 12 'Monterey'
I agree with the
privacy policy
.
TechTool 15
Hardware diagnostics, drive repair and daily maintenance for your Mac.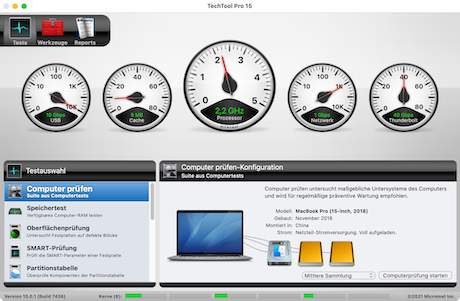 New in Techtool Pro 15
MACOS MONTEREY COMPATIBILITY

Techtool Techtool Pro 15 has been fully updated and optimized to support macOS 12, Monterey. Techtool Pro continues to support both Apple Silicon and Intel Macs.
SMART SUPPORT FOR EXTERNAL DRIVES

Techtool Pro 15 now includes improved and updated drivers for reading SMART data on external drives on both Intel and Apple Silicon Macs.
INTERNAL IMPROVEMENTS

Techtool Pro 15 continues to receive improvements to support the latest Macs, along with improvements in the tests and tools you rely on.
Features:
App Check
Live Startup Repair
Emergency Startup Disk
Advanced Memory Testing
Drive Testing and Repair
Protect Important Data
Mac and iOS Battery Testing
Diagnostics and Repair
Drive Testing and Repair
Smarter SMART Check
Memory Test
Volume Cloning
Volume and File Optimization
Disk Speed Test
Internet Speed Test
APFS Snapshot Recovery
Battery Check Test
Data Recovery
Processor Benchmarking
Network and Connectivity Testing
Network Monitoring and Connectivity
Protection Preferences