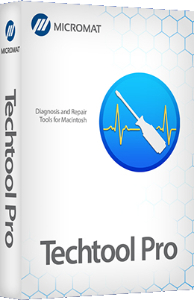 Products
TechTool Pro 13 (download): £89.99

System requirements:
Mac OS X 10.10 / Mac OS X 10.11 / Mac OS X 10.12 / macOS 10.13 / macOS 10.14 / macOS 10.15
I agree with the
privacy policy
.
TechTool Pro 13
Hardware diagnostics, drive repair and daily maintenance for your Mac.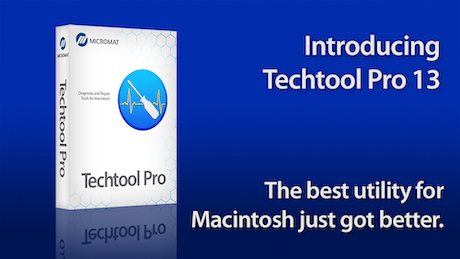 Techtool Pro 13 - Test and Repair your Mac
Your Macintosh counts on you to keep it running at its best. And other people may count on you to keep their own computers running at their best as well. Whether you're a single user or you support many other Macintosh users at work, you'll want to get the latest version of Techtool Pro. After many, many months of development, we're proud to announce version 13 of the ultimate utility for Macintosh. Shipping now, this is the most feature-rich release of Techtool Pro ever. Check out the new features below and order your copy today!
New In Techtool Pro 13

Snapshot Recovery
Techtool Pro 13 now includes data recovery options for APFS volumes. Create longer lasting APFS snapshots that can be used to recover accidentally deleted files, even if a backup is unavailable. Create snapshots automatically using the new Snapshot Usage feature in Techtool Protection, and mount and recover from your snapshots using the Snapshot Recovery tool.

Drive Speed Tool
Techtool Pro 13 introduces a new tool to measure disk speed. Drive manufacturers advertise speeds that may not be realistic for real-world use, depending on the connection used, etc. Find out how your drive actually performs using the Drive Speed tool.

Internal Improvements
Techtool Pro 13 continues to improve internally. We continue to update many of the tests and tools to use newer technologies to keep your Mac running smoothly. You may experience some of these improvements in the Battery Check test and in the Techtool Protection preference pane.