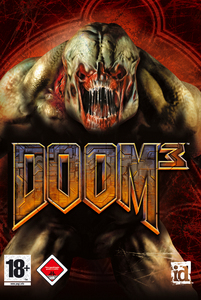 Products
System requirements:
DVD drive
Mac OS X 10.3.8
Mac OS X 10.7
1.5GHz G4
2GB HDD
512MB RAM
GeForce FX 5200/Radeon 9600 64MB VRAM
System requirements of the download version:
10.6.8, 10.7
Intel Core 2 Duo
1.8 Ghz
1GB RAM
128 MB VRAM
ATI X1600, nVidia 7300 or better
Intel GMA 950 and GMA X3100 not supported
I agree with the
privacy policy
.
Doom 3
The Gateway to Hell is Open!
A massive demonic invasion has overwhelmed the Union Aerospace Corporation's (UAC) Mars Research Facility, leaving only chaos and horror in its wake. As one of only a few survivors, you must fight your way to hell and back against a horde of evil monsters.

The ruins of an ancient Martian civilization have unlocked the secrets to teleportation, and the UAC will stop at nothing to harness this world-altering technology. As part of a marine detachment sent to protect the facility, your duty seemed simple enough until the invasion. Now, in an epic clash against pure evil you must fight to understand who is with you, who is against you, and what must be done to stop this nightmare from reaching Earth. DOOM 3 draws you into one of the most frightening and gripping 3D gaming experience ever created.
Features:
A classic shooter and a staple for fans of the genre.
Real-world physics and killer AI
Incredibly scary. Don't believe us? Turn off the lights and treat yourself to a couple hours of gameplay by yourself!
Battle in team or Deathmatch-based multiplayer modes