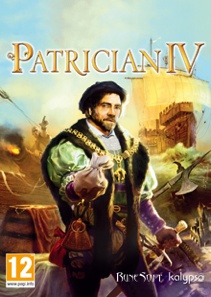 Products
Patrician IV (download): £26.99

System requirements:
Mac OS X 10.7 / Mac OS X 10.8 / Mac OS X 10.9
Mac OS X 10.10
I agree with the
privacy policy
.
Patrician IV
Patrician IV is the sequel to the historical trading simulation and strategy series. You are a merchant in northern Europe in the late Middle Ages when the Hanseatic League was flourishing. Your goal is to rise to the most successful and influential member of the Hanse, ultimately being elected Elderman, leader of the trading league. You start bargaining with common goods, build up your own production and establish a merchant fleet. Later on, you will gain more and more political influence and even found new towns.

However, a Hanse merchant's life can also have its dark sides. On your way to power you have to hold your ground against fierce rivals, whom you have to fight with economic competition, price wars or impure means such as sabotage. Will you even engage in piracy?
Features:
Complex trade system with trade routes between 26 towns.
All towns are displayed in impressive and detailed 3D graphics.
Intelligent rivals, dynamic weather and seasons influence gameplay.
Be elected mayor of your home town in order to control construction projects like the city wall or special buildings.
Compose your own merchant fleet from historical ship models and research new types.
Arm your fleet with convoy ships and fight in impressive naval battles against pirates and rivals.