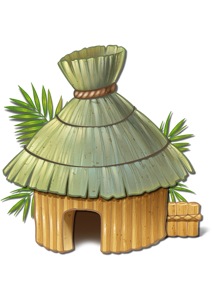 Products
Brainjogging for Kids Lite (download): FREE
Brainjogging for Kids (Mac/Win download): £2.49
Brainjogging for Kids for the iPad: £2.99

System requirements:
Mac OS X 10.4.10
Windows 98/ME/2000/XP
Windows Vista/ Windows 7/ Windows 8
700MHz G3
512MB RAM



I agree with the
privacy policy
.
Brainjogging for Kids (Mac/Win download)
Vitamins for your brain
Brainjogging reinvented for kids! With great attention to detail this game addresses children and parents looking for family friendly gaming fun and a great learning experience. You will find the funny setting on the Isle of Brains an ideal environment with comical fruit taking the role of the brain trainers. A collection of challenging games is waiting to be solved by clever kids.





The instructions for each game are clearly written but they are also read out by professional voice actors, so that children less experienced in reading will have easy access to the rules and objectives of the games. All games come with friendly ambient background music and sounds and if there is progress and success the fruity trainers have encouraging comments all the time.

A rich and creatively drawn gaming world and great fun games leave no room for getting bored. Each success is recorded. With four levels of difficulty players can choose what kind of challenge they want. Your choice from simple as a banana to lemon difficult will select just the right fruit to be your coach for a given game.

The games encourage different skills from counting small sets of numbers, calculation, logical thinking, eye-hand coordination to the talent of organisation. If all that sounds too easy for you then try switiching the game to German and play a round of Lexikong!

This game is great for children and parents if...
- you are five years or older.
- you are keen to expand the minds of your children.
- you are an adult nut nevertheless interested in funny puzzles to kill some time.
- you want to train your comprehensive skills in an entertaining way.

This game is not for you if...
- you are looking for screaming action.
- you want to shoot at things or blow them up.

Features:
Detailed graphics and fun animations
Easy to use with spoken instructions
Training games and island marathon
Eight games each with four levels of difficulty
Tips for better results
Up to four player accounts
Online leaderboard