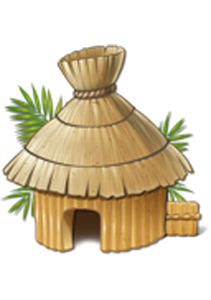 Products
Brainjogging for Kids Lite (download): FREE
Brainjogging for Kids (Mac/Win download): £2.49
Brainjogging for Kids for the iPad: £2.99

System requirements:


I agree with the
privacy policy
.
Brainjogging for Kids Lite
Vitamins for your brain
Brainjogging reinvented for kids! With great attention to detail this game addresses children and parents looking for family friendly gaming fun and a great learning experience. You will find the funny setting on the Isle of Brains an ideal environment with comical fruit taking the role of the brain trainers. A collection of challenging games is waiting to be solved by clever kids.

The instructions for each game are clearly written but they are also read out by professional voice actors, so that children less experienced in reading will have easy access to the rules and objectives of the games. All games come with friendly ambient background music and sounds and if there is progress and success the fruity trainers have encouraging comments all the time.

A rich and creatively drawn gaming world and great fun games leave no room for getting bored. Each success is recorded.

The games encourage different skills. This is the light version which comes with two games and two levels of difficulty. As a separate purchase the full version features the island marathon, eight different games and four different levels of difficulty.

This game is great for children and parents if...
- you are five years or older.
- you are keen to expand the minds of your children.
- you are an adult nut nevertheless interested in funny puzzles to kill some time.
- you want to train your comprehensive skills in an entertaining way.

This game is not for you if...
- you are looking for screaming action.
- you want to shoot at things or blow them up.
Features:
Detailed graphics and fun animations
Easy to use with spoken instructions
Training games and island marathon
Two games each with two levels of difficulty
Tips for better results
Online leaderboard