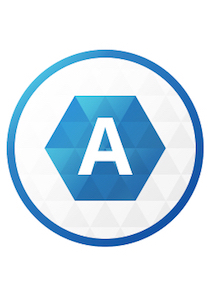 Products
Paragon APFS (download): £44.99

System requirements:
Supported Operating Systems

Windows 10 (32/64-bit)
Windows 8/8.1 (32/64-bit)
Windows 7 SP1 (32/64-bit)
Windows Server 2008 R2 SP1 (64-bit)
Windows Server 2012 (64-bit)
Windows Server 2016 (64-bit)
Supported File Systems
I agree with the
privacy policy
.
Paragon APFS
Access APFS formatted partitions in Windows systems
Apple File System (APFS) is a new file system for macOS, iOS, and Apple devices. If you work on a Windows-based computer and want to read and write files on APFS-formatted HDD, SSD or flash drive, you need APFS for Windows by Paragon Software.

New! This software supports APFS volumes formatted in macOS 10.14 Mojave (beta).

The license installs on 3 PCs so you can boost your home setup or make a nice gift to family and friends.


Read-write access
When volumes are mounted in the Write mode, you get full access to an APFS volume with the options to edit files, create new files or delete existing files. Please keep in mind that the write access is only available in beta mode. By using the Write functionality, you accept the terms of this
Evaluation Agreement
.
Automount
Mounts supported volumes automatically at startup, so you don't need to bother about it each time you restart the operating system or power your computer on. However, this feature can be disabled at any moment in the program interface.
Internationalization
Supports all character sets supported by your operating systems, including those that use non-Roman characters, so you will never face a problem of not getting access to file names on volumes mounted in non-native OS.
Support for APFS cloned files
Our driver provides limited read-only support for APFS cloned files. You can read, copy and rename this type of files, but not write, modify, create or delete. Find more information about APFS cloned files at
https://developer.apple.com/
.
Support for compressed files
There are several compression methods in APFS. Our driver supports all of them, except for one that is used for compressing specific system files, e.g. those stored in /.DocumentRevisions-V100/. You can open these files in macOS only.
Support for APFS subvolumes
Any operations that involve file moving from one APFS subvolume to another are not supported.
Support for APFS containers
Our driver can only work with APFS containers residing on a single physical store, other configurations are not yet supported.
Support for APFS-snapshot enabled volumes
APFS volumes that contain snapshots are automatically detected and mounted in read-only mode.
Support for encrypted volumes
Encrypted volumes are not yet supported.