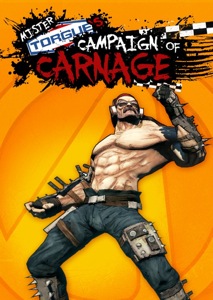 Products
Borderlands 2: TK Baha's Bloody Harvest (download): £1.49
Borderlands 2: Sir Hammerlock vs. the Son of Crawmerax (download): £1.49
Borderlands 2: Mercenary Day (download): £1.99
Borderlands 2: Ultimate Vault Hunters Upgrade Pack (download): £2.99
Borderlands 2: Creature Slaughter Dome (download): £2.99
Borderlands 2: Ultimate Vault Hunter Upgrade Pack 2: Digistruct Peak Challenge (download): £2.99
Borderlands 2: Tiny Tina's Assault on Dragon Keep (download): £6.99
Borderlands 2 - Mechromancer (download): £6.99
Borderlands 2 - Mr. Torgue's Campaign of Carnage (download): £6.99
Borderlands 2 - Sir Hammerlock's Big Game Hunt (download): £6.99
Borderlands 2 - Captain Scarlett and her Pirate's Booty (download): £6.99
Borderlands 2: Psycho Pack (download): £6.99
Borderlands: The Pre-Sequel Handsome Jack Pack (download): £6.99
Borderlands: The Pre-Sequel UVHUP & The Holodome Onslaught (download): £6.99
Borderlands: The Pre-Sequel Lady Hammerlock the Baroness (download): £6.99
Borderlands: The Pre-Sequel: Claptastic Voyage und Ultimate Vault Hunter Upgrade Pack 2 (download): £6.99
Borderlands 2 (download): £13.99
Borderlands: Game Of The Year Edition (Box): £19.99
Borderlands: The Pre-Sequel Season Pass (download): £19.99
Borderlands 2 Season Pass (download): £19.99
Borderlands: The Pre-Sequel (download): £29.99
Borderlands 2: Game of the Year Edition (download): £34.99

System requirements:
Borderlands 2 is required to play this add-on content

I agree with the
privacy policy
.
Borderlands 2 - Mr. Torgue's Campaign of Carnage
Immerse yourself in the Badass Crater of Badassitude and explore never-before-seen parts of Pandora.

Enter "Mr. Torgue's Campaign of Carnage" and see if you have what it takes to become champion of this brand new storyline in Borderlands 2. Fight for the Big Loot against some of the baddest baddies in Pandora, including hordes of Biker Bandits. Plus, take special quests from Tiny Tina, Moxxi and others for extra rewards. And don't forget to bring your friends -- those higher levels get pretty tough.
Features:
New Bosses and Enemies: Face off against hordes of new enemies and bosses including Pyro Pete, Motor Momma, Badassaurus Rex, and a blimp.
More Characters: Raise havoc with the help of new characters like Piston and Mr. Torgue as well as returning favorites Tiny Tina, Sir Hammerlock, Mad Moxxi, and more!
More Adventures, More Gear, and More Explosions: Explode your problems away with crazy new weapon as you fight your way through an all-new story with sidequests aplenty.
New Battles: Get in a good old fashioned bar brawl, try to survive a death race, get your gladiator on, and more.