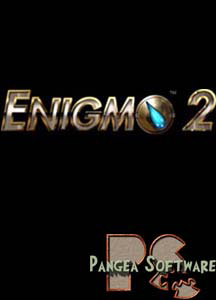 Products
Enigmo 2 (download): £11.99
Enigmo (download): £11.99

System requirements:
Mac OS X 10.3.9
800MHz G4
256MB RAM
32MB VRAM


I agree with the
privacy policy
.
Enigmo 2
The Ultimate Puzzle Game Just Entered A New Dimension.
Enigmo 2 is a 3D puzzle game where you construct mechanisms to direct lasers, plasma, and water to toggle switches, deactivate force-fields, and eventually get them to their final destination. The original Enigmo was the most unique game that Pangea Software ever created, and Enigmo 2 takes the concept to a whole new dimension with much more complex environments and all-new devices.

In addition to the 50 levels that come with Enigmo, there is also a built-in level editor which allows you to create your own games that you can share with friends or post on the web for the world to play.
Features:
• amazing new 3D look
many new gameplay elements
new puzzle pieces including lasers, teleporters, and gravity inverters
• 50 levels