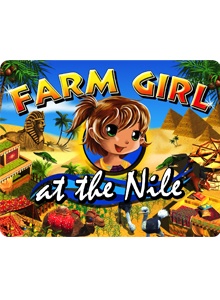 Products
Farm Girl At The Nile (download) (Box): £6.49

System requirements:


I agree with the
privacy policy
.
Farm Girl At The Nile
Farm Girl is well known for her green thumb. Everything she plants on her farm grows and thrives but now there is a new challenge: Building a farm along the Nile! Establish a farm at the edge of the pyramids! New conditions require completely new management on the farm under the Egyptian sun. You need to adept your manufacture and your offerings to the current marketing situation - how about growing papyrus or an ostrich farm? Sandstorms, water shortages or annoying crocodiles shouldn't prevent you from building up a premier agricultural operation in Farm Girl at the Nile!
Features:
Lovely graphics
Sell your products at the market
Manage your farm!