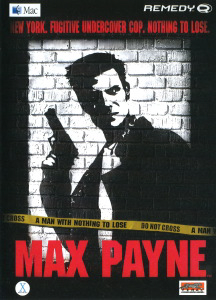 Products
Max Payne (Box): £27.99

System requirements:
Mac OS 9.1
Mac OS X 10.1.3
400MHz G3
1GB HDD
128MB RAM
16MB VRAM



Does not work with OS X 10.7, 10.8 and above
I agree with the
privacy policy
.
Max Payne
Third-person shooter - in this Hong-Kong-action-detective story
Max Payne is a man with nothing to lose in the violent cold urban night. A fugitive undercover cop framed for murder he's hunted by cops and the Mob. Max is a man with his back against the wall fighting a battle he cannot hope to win. Prepare for a new breed of deep-action game. Prepare for pain.