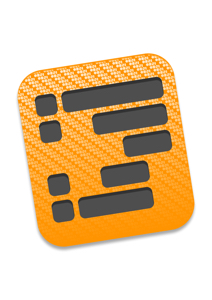 Products
OmniOutliner 5 Essentials (download): £14.99
OmniOutliner 5 Pro (download): £75.99

System requirements:
Mac OS X 10.11
Mac OS X 10.12

I agree with the
privacy policy
.
OmniOutliner 5 Pro
Creating, collecting, and organizing information and ideas
Welcome to OmniOutliner 5 Pro, an amazingly flexible pair of apps for creating, collecting, organizing, and syncing information. Brainstorm new ideas, drill out specifics, or expand upon prior notes. They come with everything you need right now, yet even more later. Use OmniOutliner to draft to-do lists, create agendas, track expenses, take notes, plan events, write screenplays ... and whatever else you'll think of.

Collect
Store and collect all sorts of information for anything. Using built-in themes or the default to get started, OmniOutliner provides just the right jumping-off point for whatever's on the tip of your tongue right this minute.

Write
OmniOutliner is feature-rich enough to see a novel from start to finish. You'll have more flexibility by putting sentences or paragraphs in easily-referenceable nodes; way more powerful than a typical word processor.

Structure
Use OmniOutliner to add structure to your information -- something beneficial to more than just outlines. Expand or collapse what you need, when you need it. And on the iPad, you can add that structure with a full array of keyboard shortcuts.

Annotate
Use Full-screen mode in OmniOutliner to move everything but your document out of the way. Set up templates so you'll always have uniform outlines, quickly. You'll never not find a new document to improve in OmniOutliner.


New in version 5 Pro
Saved Filters
OmniOutliner's most requested feature! Filter rows based on different criteria: column values, status, note content, and more. You can save each filter to reference later.
Password Protection
Encrypt the documents you'd prefer to stay private. OmniOutliner can now encrypt documents with a password.
Customizable Keyboard Shortcut Sets
Define each and every menu bar option and outline command to feel at home in OmniOutliner.
Distraction-Free Writing
Stay focused on your writing by automatically hiding the toolbar and sidebars in Full Screen mode. You and your words, without distraction.
Document Stats
Get a live view of statistics--rows, words, characters--as you're typing. Located at the bottom of your document's window, they'll move you toward writing goals.
Built-In Themes & Templates
A beautiful set of themes built in to the app. You'll never have to think about colors or font choice again...unless you want to.
Full Screen Improvements
Keep your screen clean: temporarily reveal either sidebar by mousing over to the right or left edge of the screen.
Dark Mode
OmniOutliner's window will adjust its color based on the document's background color.
And plenty more.
- Resource Search
- Touch Bar Support
- Typewriter Mode
- Slide-In Sidebars
- Multiple-Row Focus
- OPML Mode
- Excel Export
- Column Width Improvements
- Style Preview
Features:
What's New in 5 Pro
Customizable Keyboard Shortcuts
Slide-In Sidebars
Multiple-Row Focus
Excel Export
Column Width Improvements
Style Preview