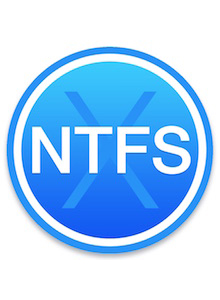 Products
Paragon NTFS for Mac 15 (download): £17.49

System requirements:
Mac OS X 10.10
Mac OS X 10.11
Mac OS X 10.12
Supports macOS 10.13 High Sierrra
I agree with the
privacy policy
.
Paragon NTFS for Mac 15
Access all Windows files and folders from your Mac
Using a Mac is a wonderful experience - until you try to use a NTFS-formatted drive, which includes most Windows hard drives! Because in order to create, delete or modify any files on Windows NTFS drives you need Paragon NTFS for Mac.
New in version 15: Paragon NTFS for Mac supports Apple's new operating system macOS 10.13 High Sierra.




How It Works
Easy to install:
The drivers are easily installed through user-friendly wizards. No additional configuration is required after installation. Just restart your computer and let it go to work for you!
Easy to use:
After installation every Windows partition works like a native Mac partition! Mount any NTFS partition like a native one - no need to perform special commands to get access - just attach a disk drive or removable media formatted as an NTFS partition and use it as you wish.
Technical TermsDriver:
Software that manages and interacts with hardware devices.
File System:
Method for storing and organizing computer files on a hard disk.
HFS/HFS+:
Native Mac OS file systems.
Mac OS X:
Standard Operating system for Mac computers.
Multi-boot environment:
PC or Mac with more than one operating system installed.
NTFS:
Native Windows file system on nearly all Windows partitions, replacing the older FAT system.
Partition:
Describes the division of a hard disk (e. g. this hard disk contains multiple partitions).
Read/write access:
Having the permission and ability to both "read from" and "write to" a hard disk (e. g. to copy or change files).
Transfer rate:
The speed at which data can be transmitted between devices.
Features:
Work cross-platform with Mac® and Windows®
Full read/write access to NTFS partitions under Mac OS X
Use NTFS partitions simply like regular Mac partitions
NEW: NTFS Volume Management
NEW: Supports the latest macOS High Sierra
NEW: Increased transfer rates for read/write operations on SSDs