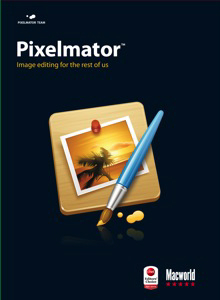 Products
System requirements:
Mac OS X 10.6
Mac OS X 10.7
Intel Mac Core Solo
1024MB RAM

News

01.10.2009:

Pixelmator is shipping

The boxed English version of Pixelmator for the Mac is shipping.


08.09.2009:

Pixelmator new version 1.5

ASL announces the availability of the new version 1.5 of Pixelmator for the Mac. The new version can be downloaded from: http://www.application-systems.co.uk/pixelmator

New Features include:
The new Web tools in Pixelmator allow users to prepare and export images for the Web with minimal effort, whether it is an individual image or a complex page layout. Images can be optimized and saved in Web-standard JPEG, PNG, or GIF file formats with different quality settings.

The new powerful Slice tool in Pixelmator can be used to slice an image into pieces, allowing each piece of an image to be optimized and saved using its own optimization settings. Saving an optimized part of an image is as easy as dragging and dropping it onto the desktop. The file size and preview of optimized slices or images are available in nearly real-time in the Pixelmator window.

Pixelmator also comes with a useful Web Color plug-in for the Apple Color Palette, allowing Web designers to select and copy hexadecimal colors quickly to the HTML or CSS application.

The new Info Labels feature unobtrusively shows useful information depending on the tool in use such as selection, crop and slice sizes, tolerance levels for Magic Wand, Paint Bucket, and Magic Eraser, gradient angle and radius, transform dimensions, and more.

The new Trim feature allows quick and easy cropping of an image by trimming surrounding transparent pixels or background pixels in a specified color.

Other new features in Pixelmator 1.5 Spider include support for Mac OS X 10.6 Snow Leopard, Italian language, the Reveal All feature, and the Send To feature that allows the user to send images quickly to the Mail and iPhoto applications; improved Export, Image Size, Canvas Size, and File Info features; minor user interface changes; compatibility and performance improvements; and several bug fixes.