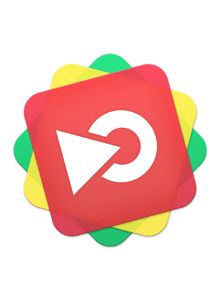 Products
mimoLive Personal/Education (download, 1 year updates) (box): £159.00
mimoLive Commercial (download, 1 year updates) (box): £569.00
mimoLive Broadcast (download, 1 year updates) (box): £1639.00

System requirements:
A dedicated graphics card is recommended

I agree with the
privacy policy
.
mimoLive Personal/Education (download, 1 year updates)
The Multi-In, Multi-Out Live Video Engine (incl. 1 Year Updates)
Personal / Education License
Use at home or at school for non-profit, non-commercial purposes.



BoinxTV 2 is now mimoLive
Boinx has decided to give BoinxTV 2 a new name to reflect the giant leap in user experience, functionality and technology. Meet mimoLive - The Multi-in, Multi-out Live Video Engine.
Highlights include RTMP live streaming, SDI playout, 64bit performance and support for OS X El Capitan.
Features:
Live streaming
Recording to disk
Playout to Full Screen
Playout to SDI (Fill only)
Live Editing
2D/3D Broadcast Graphics Engine
Support
Phone (1st level)
Email
Forum