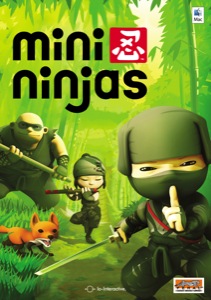 Products
Mini Ninjas (Box): £6.99

System requirements:
DVD drive
Mac OS X 10.5
1.4GHz Intel Mac Core Duo
6GB HDD
1024MB RAM
GeForce 8600/Radeon HD2400 128MB VRAM
The game does not support Intel GMA integrated video chipsets (older Mac minis and MacBooks), but does run on GeForce 9400M graphics cards or better.
Full system requirements are available on the Mini Ninjas mini-site at feralinteractive.com/minininjas .
If you encounter problems playing the game, please visit support.feralinteractive.com and contact our support team. This allows us to deal with your issue quickly, and helps us to improve our games.
The characters depicted in this game are fully qualified Ninjas, and any attempt to wield large wooden hammers, chop trees in half or gain magical control of family pets is discouraged.



Important: Does not work with macOS 10.15 (Catalina) and above